What is the Job of a Blogger Outreach?
Blogger outreach is developing relationship and is maintaining the same with some relevant bloggers as well as offering them high-value and relevant contents which their audience and readers will find useful and engaging. It can therefore increase your organic search visibility when bloggers with established and trusted sites link to your website.
There are a lot of companies which provide blogger outreach services. They are also responsible for building cordial relationship with many high quality blogs along with other communities which are related with a website theme. They aim at getting good content to be posted on the sites with the required website's URL in it. It also helps in promoting these posts via bookmarking or social media marketing thereby making them popular for generating real traffic through these for the websites.
Many bloggers outreach will help in finding the best influencers having millions of followings and if they write and publish your business, then millions of audience will be out there to watch for your brand, thereby providing good marketing.
How to expose your brand through bloggers outreach services?
Blogger outreach services help you to expose your brand to proper and targeted audience. It adds a strand to your content or blog marketing activity. This allows you to reach wider, new and relevant audiences. If the content is in the blog format that your target customers usually read, and some new and interesting things are offered, then the potential of brand awareness is considered to be huge.
Choosing the perfect blogger outreach service
It is very important to choose a blogger outreach service that will provide you with high quality content along with better service and management and marketing. There are some points which you should keep in mind while choosing such companies:
They should surround your link with high quality links: If your link is surrounded by multiple sources then this builds credibility for your blog and your back link as well. Check whether the company place at least 2 other relevant outbound high quality links in each piece of your content.
Your link should be placed within the content: The company should place your back link within the actual body of the article which is a true contextual back link. Your back link must look like a natural vote/recommendation for your site.
Check for genuine outreachness: Check whether your chosen company use genuine outreach or not. They must not have any control or access to any of the sites that get you back links on.
Check whether the writers are proficient in English or not: If each and every article is written by experts having proficiency in English then it would attract many foreign clients whose mother tongue is English. This will also create a huge impact on your content and will help in creating an identity for your company.
Whether you get the proper credit and white label reports: You should get the full credit and white label reports for your content. Their hard work should be your credit.
How to Be a Successful Content Writer in this Era of Enormous Competition
Blogging is quite popular and important in recent days, and there's a bright future about the bloggers in the future as well. To have the chance to build an authority and command on the web you must embrace one of these sources of contents creation and you'll have the chance for enormous reach.
Written content is a little bit more important than the other forms of content because this is the primary way by which people can learn and grab information. Besides blogging, there are some other forms of content like audio, video, etc., which may lessen the importance of Blogging. Although the audio and video consumption is growing still the content consumption will always hold the market, and this is definitely something that most of the businesses can't ignore. There are some trends that you should follow to brush up your skill if you are a blogger to be able to succeed in the field of web content writing. The trends are as follows: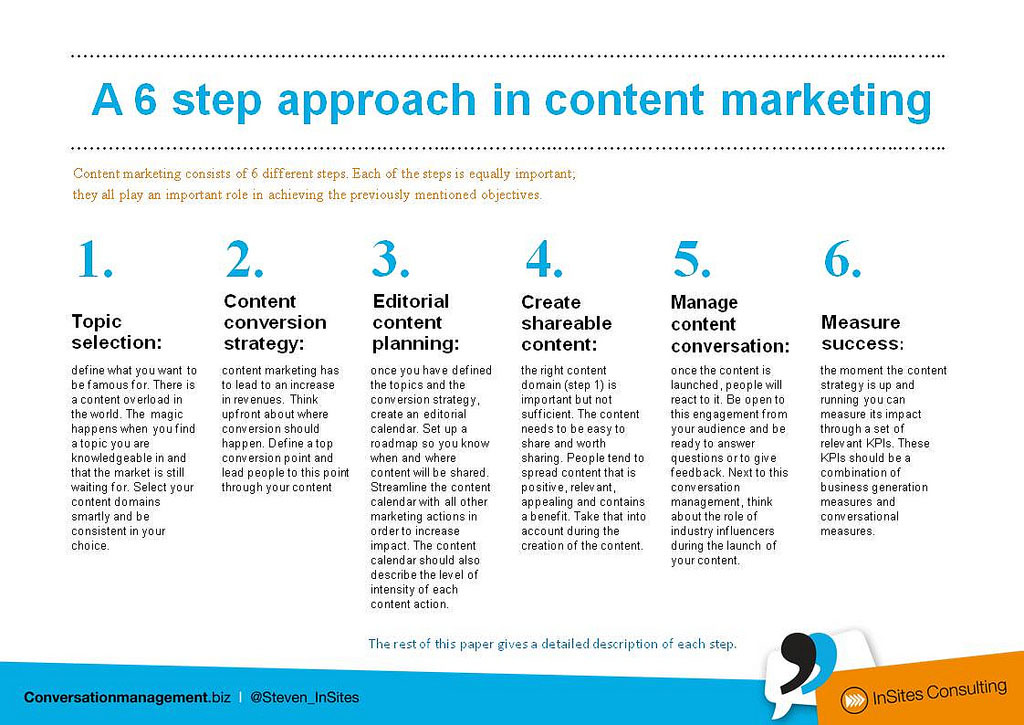 Information density:
It is quite a major theme for Blog writing. Now the question is there is lots of information regarding a particular topic. But how to cope up with all such information available? How to be selective about the information? How to choose and collect useful, meaningful and relevant information that will make your content short, precise, rich in content, high quality and dense in information? You need to focus on some of the areas like focus on an unsaturated content slot, check the cost of competing which is rising, content ignition and sharing of contents, innovations on the type of content, platforms and the strategies of distribution.
The inbound model of marketing:
For "inbound" model of marketing it is very important to create enthralling content on any sites to attract the potential customers just like a magnet. Earlier it was said that do not build your house on a rented land, but now that concept completely irrelevant. To increase the visibility of and access to your content you must take help of social networking sites like the LinkedIn or Facebook. They want to be your platform for displaying your blog. They usually don't send links to your website; rather they will embed your original content on their platforms only. But to increase the number of audiences you have to do some compromise and accept to their terms and conditions.
Distribution is the new vital:
Blogging is considered to be a war for getting attention and many people are fighting their little battles every day through their posts. But you can only win the battle if you take a strategy to market your contents and distribute them evenly. Just like hotel business. Like if you have a whole lot of competition around you, then you must find ways to distribute your food to your ex-customers as well as new customers. In other words, if there are very few people who visit your site, then you must find ways to increase the number of people to visit your site. Only having rich content is not the finishing line but rather starting line. The real work starts when you distribute your contents and grab some ignition strategies to deliver economic values to your content.